Sometimes you have to forget the rules, follow your heart and see where it takes you.
January 8, 2014
Love this <3
(Source: treehugger-me, via bambi-spice-deactivated20140220)
July 12, 2012
HOT
(Source: night-rider, via rockallnight)
July 11, 2012
Words cannot describe how much I love Susanne Sundfør and her music. She is a true artist. By making interesting and unexpected twist and turns in her artwork, she creates her own unique musical universe. Lots of love.
July 9, 2012
Confusion
I love being alone,

                            but I hate being lonely
Pictures: 1: Mind body green, 2: Sarahas
July 9, 2012
Red
I love dark red hair. It gives you a mysterious and sexy look - if you can pull it of, that is. Do you have what it takes to wear this daring color?
Pictures 1: Red Hair Rocks, 2: Becomegorgeous.com, 3: Unknown
July 9, 2012
Love this!
May 26, 2012
Jennifer Koch in 20min Friday Magazine, November 18th 2011
(Source: obscuremodels, via fuckyeahrunwayhair)
May 9, 2012
Poe Visualized by Harry Clarke

From the 1919 deluxe edition of Edgar Allen Poe's Tales of Mystery and Imagination, Harry Clarke reached deep into those dark, flinching corners underneath the bed and ripped out the grotesque horrors that lurked within, creating these macabre illustrations that accompanied Poe's disturbing classics like "The Pit and the Pendulum" and the "The Telltale Heart" perfectly. In the same vein as Stephen Gammell's Scary Stories to Tell in the Dark monstrosities decades later, these illustrations are sufficient evidence that while some stories can be even more frightening when left to your imagination, it takes a truly visceral artist to give those shadows form and really scare the bejeezus out of you.

(via: fastcodesign / io9)
May 5, 2012
more vintage here
(Source: tangerineefizz, via breathe-and-let-g0)
May 5, 2012
Porcelain Dolls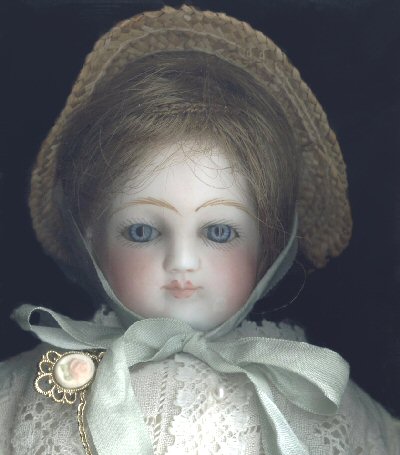 Are there more people than me who find porcelain dolls to be really creepy? Their pale skin, staring eyes and perfectly pouty lips. I think I need to stop watching scary movies!
Sources: 1: by Douglass Moody, 2: jessicution, 3: Replacements
May 5, 2012
Emilie
I have to admit that I haven't been listening a lot to this girls/ womans music, but I love her makeup and theatrical style. It is very inspiring and creative. Red hair is also hot. (I am usually the last one to comment on what musicians are wearing, but since this is a part of her "show" I just had to say something about it!)
Source: 1: forum.emilieautumn.com, 2: Fearnet
May 4, 2012
Who knew Jack White could play the drums? Well, he does. And he is doing it well. The Dead Weather features Alison Mosshart/ vocals, Dean Fertita on guitar and keyboard, Jack Lawrence on bass and White on drums. Listen!
(Source: Spotify)
May 4, 2012
"In summer, the song sings itself"
      - William Carlos Williams
May 4, 2012
Jimmy Page is my favorite guitarist of all time. He is definitely the person who has inspired me the most when it comes to listening and playing music myself.
"I had a lot of ideas from my days with The Yardbirds. The Yardbirds allowed me to improvise a lot in live performance and I started building a textbook of ideas that I eventually used in Zeppelin. In addition to those ideas, I wanted to add acoustic textures. Ultimately, I wanted Zeppelin to be a marriage of blues, hard rock and acoustic music topped with heavy choruses – a combination that had never been done before. Lots of light and shade in the music."
- Jimmy Page
Sources: 1: found at NME, 2: Last.fm, 3: tumblr. Quote from Guitar World magazine, 1993

May 3, 2012
Opeth - progressive metal at its best. No wait..Music at its best.
Source: Photo found at RMR
(Source: Spotify)
Egyptians Vote in Free Presidential Election